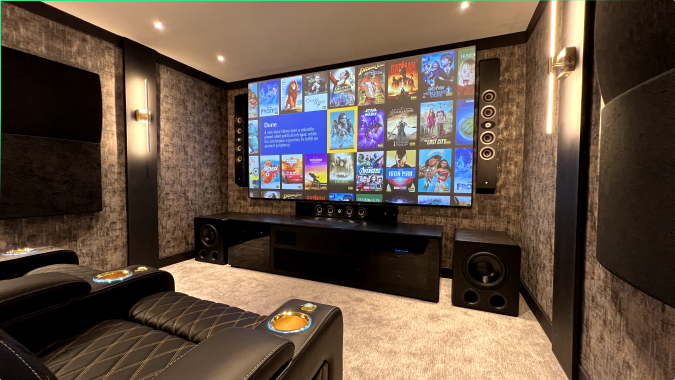 Create your Dream Home Theater Today!
So, what's stopping you from making these dreams a reality?
Set up a video consultation with us TODAY and let's bring these dreams to come to life.
Schedule a meet
Our simple, stress-free, process includes the following:
Walkthrough of your space and a professional evaluation
A custom package tailored to your space
Recommendations of best products for budget + space
TRANSFORM YOUR AUDIO & THEATER
WHAT OUR CUSTOMERS SAY
JOHN FLORES

Not only did they respond in a timely manner, but they also came up with a few options to complement my home theater.
MICHAEL F.

Shipping was super fast and I'm very happy with my purchase and the experience I received. At