Description
Dragonfly Thinline™ Fixed Ultra Black ALR Projection Screen
Enjoy our high-performance ALR material in a versatile thin-bezel form factor. Our Thinline series features a 7mm(0.28") felt-covered thin bezel, to ensure the projector light doesn't cast additional reflection on this sturdy aluminum frame. With a simplified design lining up the bezel is frustration-free, our ambient screen provides the best imaging possible in rooms with too much natural light. Black Lenticular Lens Technology focuses and directs light away from the screen, offering ideal image quality and enhanced contrast in any application. This thin-bezel model is a great go-to for multi-purpose rooms, commercial spaces, and more.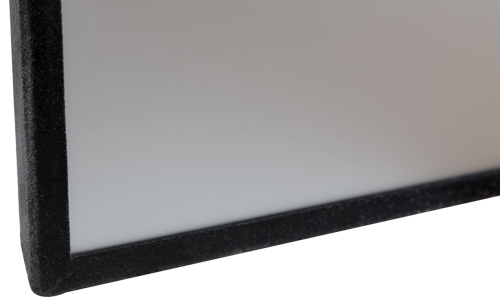 A Sleek Silhouette
Clients love the finished, minimalist look that a thin bezel screen provides, so we've produced a sleek aluminum frame anyone can be proud of. This 7mm(0.28") thin bezel is even felt-covered in order to ensure the projector light doesn't cast additional reflections.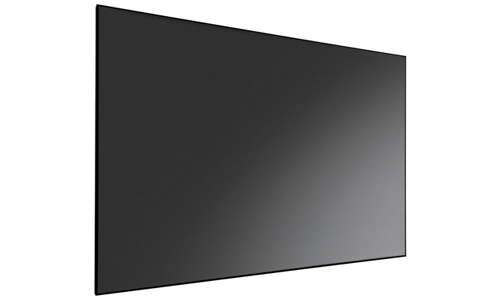 Better Than The Rest
Don't be fooled by the competition. Dragonfly's ambient light rejecting material was designed to be premium-grade: it delivers stunning performance and a sharper color contrast all at one competitive price. Not only does this unique material add a sleek, professional look to any install, it also absorbs and rejects excess light in a variety of versatile use cases. The difference is clear!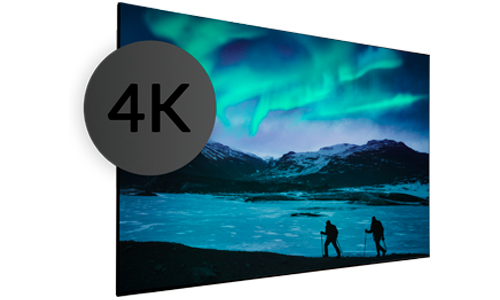 Delivers True 4K
Optimized for full 4K Ultra HD at over 8 million pixels, this Ultra Black ALR filmscreen is so versatile it offers amazing image quality for both 4K and high-resolution 1080p systems.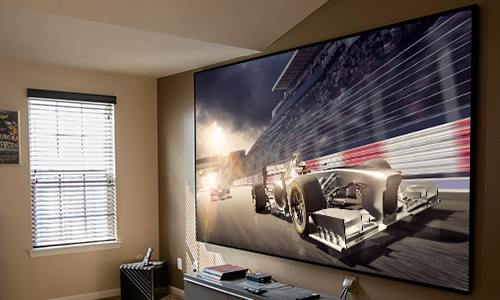 Light Rejection Equals Better Picture
You've never seen a projection screen like this. Our Ultra Black Ambient Light Rejection screen material has a smooth texture that reflects unwanted light and keeps it from affecting picture quality. These screens can now be used in applications that would normally need a TV to deliver the best quality picture. No more washed-out images!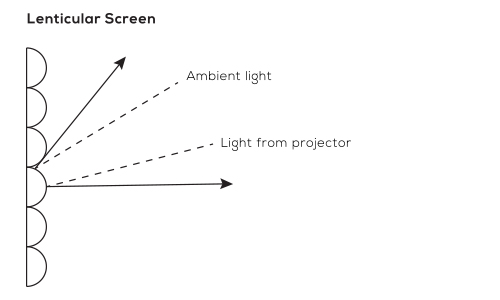 Black Lenticular Lens Technology
At a microscopic level, Dragonfly's unique Black Lenticular Lens structures the way an ALR screen focuses and reflects light. Tiny half cylinders lined in a row help focus the projector light into horizontal beams, allowing less light to be released above and below the cylinder. This enables the cylinders to absorb light coming in from steep angles, making the image appear brighter and enhancing overall contrast.
Seven Strong Layers
A total of seven whisper-thin layers make this material tough enough to withstand the brightest lights. Using an optical lens layer that enhances ambient light rejection and image contrast; a reflection layer to increase half-gain angles; a black color layer for reproduction and contrast help; and a surface coating to make the material scratch-resistant, this screen rejects the most amount of light.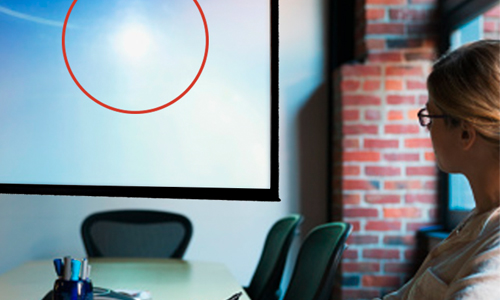 No Shimmer or Hotspots
Ever catch a glimmer of static or a weird blip of noise in the background of a projected image? Never let shimmer or hot spots ruin a customer's viewing experience. Our smooth Dragonfly material is precision-engineered to provide crisp images free of all picture quality interference, no matter what projector you're using.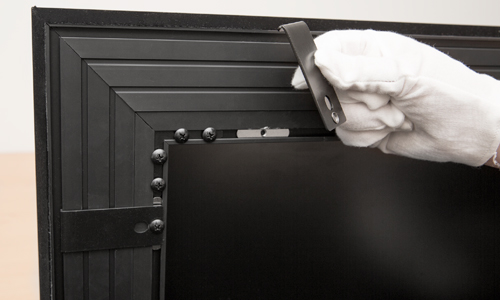 Simple Thin-Bezel Installation
We've made sure you can get your screen installed right on the first try. Set the thin-bezel cap in place over the material, then use the convenient grooves to line up the corner fit before tightening it in place. This prevents unsightly gaps and mismatched framing.
---

Wide Viewing Angle
For customers who need more viewing space in multi-purpose rooms, home theaters, or any other versatile set ups, this filmscreen supports a wider spectrum of off-axis viewing, preventing image darkening and distortion at up to 160°.

Gain Confidence
This unique projection screen features a highly-efficient gain of 0.8, so it not only absorbs unwanted ambient light, but enhances color contrast—it makes deep blacks even blacker and all colors richer.