Description
Dragonfly™ Motorized Tab Tension Ultra AcoustiWeave™ Projection Screen
Hide unsightly speakers and save valuable wall space with our Dragonfly™ Motorized Tab Tension Ultra AcoustiWeave™ Projection Screen. Because it's acoustically transparent, you can place speakers directly behind the screen without dampening high-performance sound quality. Even better, the tightly woven fabric is now optimized for 4K systems, and delivers a crisp, vibrant image that's unmatched by the competition. Combined with our convenient mounting system, these screens pair perfectly with a BenQ projector and our Episode® Signature speakers to customize an ideal home theater system.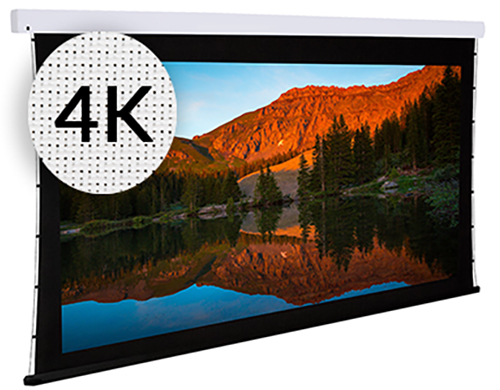 Ultra AcoustiWeave Delivers 4K Ultra HD
Make sure your customers are getting all the pixels they've paid for. Ultra AcoustiWeave screen material has a much tighter pitch than typical acoustically transparent fabrics, delivering high-precision images and eliminating moiré. Optimized for full 4K Ultra HD at over 8 million pixels, this Ultra AcoustiWeave filmscreen can also offer amazing image quality for 1080p systems.
Hide The Speakers, Not The Sound
Professionally designed and installed home theaters provide your clients entertainment without making them "live with" the equipment. Our Ultra AcoustiWeave™ screens are acoustically transparent; front speakers can be hidden behind the screen to deliver the perfect sound.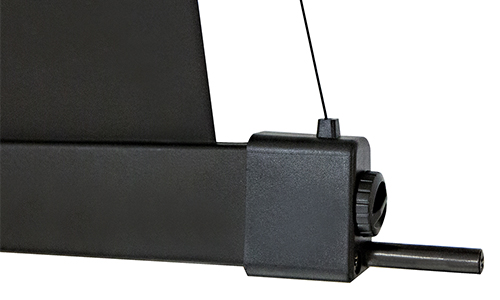 Tab Tension Technology
Innovative TabTite™ technology means this screen is sure to stay perfectly flat and wrinkle-free with each and every use. The weighted bar pulls the screen down, while strings run vertically to stretch it, holding it taut. Adjustment knobs enable easy fine-tuning of the tension to fit your application.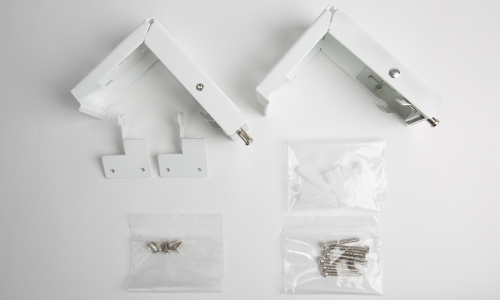 Easy Installation
We wanted to make your life as simple as possible. Each screen arrives with a pair of brackets; it's as easy as measuring and placing your brackets on the wall, installing them, and mounting the screen. Tighten connections with a screw and you're all set.

Gain Confidence
All the acoustical transparency in the world means nothing without a bright, clear picture. That's why our Ultra AcoustiWeave™ is made from finely woven, reflective fabric that delivers a highly-efficient gain of 1.0 for a superb off-axis performance.

No More Moiré
Popular competitors carry "perforated" screens that use small, punched holes for acoustical transparency. This approach creates a side effect known as moiré – a wavy, rippled image distortion that occurs when projected light is reflected improperly. Our Ultra AcoustiWeave™ material features a precision weave that eliminates moiré, while maximizing audio transfer through the screen.

Quick & Quiet Motor
Dragonfly motorized screens feature a whisper-quiet tubular motor with enhanced efficiency and nearly silent operation. Plus, it has an average drop time of 18 seconds.

Built-In Scrim
To provide better black levels without making your job harder, we built scrim cloth into the back of our acoustically transparent screens. Your customers will enjoy a sharper image contrast, while you'll get to avoid cutting and tacking up extra fabric before you mount the screen.
---
Flexible Control
We've taken the guesswork out of specifying and controlling your Dragonfly motorized screen. Each model comes standard with the most popular control types: RS-232, IR,12V trigger, wall switch and contact input. Plus, we include a mounting bracket for the remote – so the customer never has to search to find it.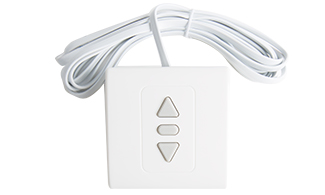 Wall Switch
Use the included wall switch and cable for quick and easy screen operation, meaning the customer always has a way to quickly raise and lower the screen.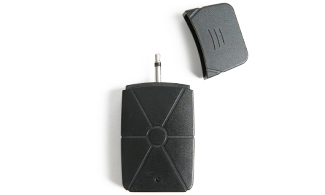 12V Trigger
If you're using a projector or AV receiver with a 12V output, use the included 30' cable to easily have the screen raise and lower when that device is turned on.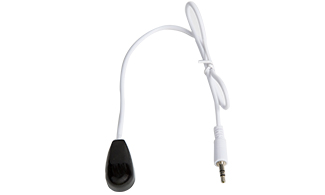 IR
The included case-mounted IR receiver means you can mount the screen and start controlling it right out of the box with the included IR remote control.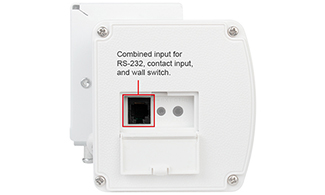 RS-232
The included RS-232 connection is perfect for integrating the screen into popular control systems.
Contact Input
An included dry contact closure input provides a simple way to raise and lower the screen.